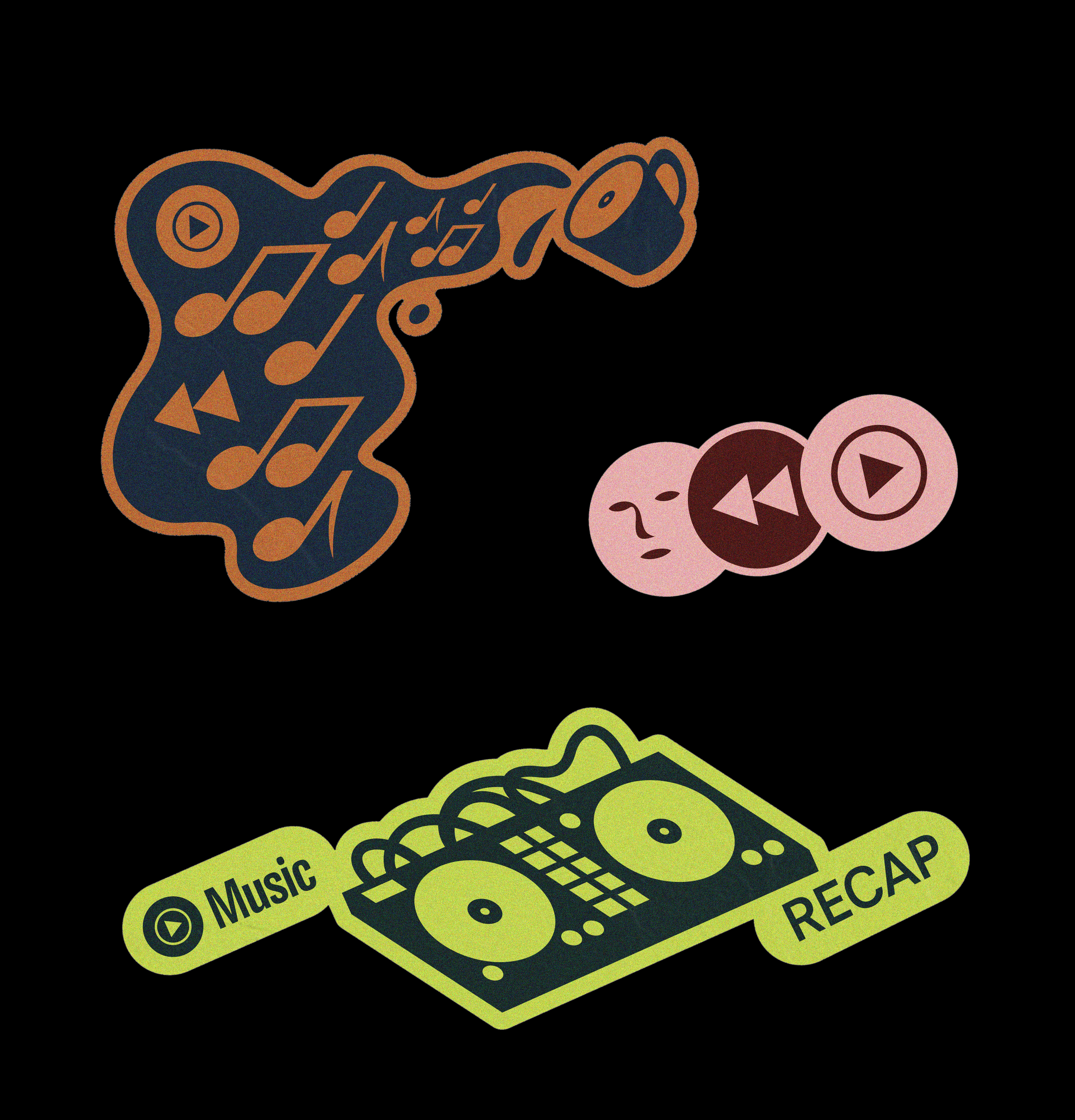 =
---
What is it
YouTube Music Recap is a collection of major moments delivering personalized music stats, like favorite artists, songs, videos, and playlists.
In 2022, it was not only available on YouTube Music, but also on the YouTube app for the first time.
Besides common year-in-review features, it also highlighted artists you might have discovered before they blew up and a new "music personality" feature. Another first was Google Photos integration, allowing users to share your top tracks from each season and illustrate them with their own photos.


︎︎︎ The Verge
︎︎︎ Chrome Unboxed
︎︎︎ Techcrunch
︎︎︎ Android Authority
---
What I did
Art Direction, Design


---
How I did it
After understanding our differentiators and main features, I art directed a campaign with key-visuals that reflected our "music personality" feature, fit into our teams' timelines and was easily applied into different materials.
I partnered with illustrator Benedikt Luft to translate each music personality in his unique striking style and concepts. The key-visuals were used across in-app and out of app materials, such as playlist art, billboards in North America and Europe, share cards, ads, etc.


---
Art Direction: Gabriela Namie
Design : Gabriela Namie and Minkwan Kim
Illustration: Benedikt Luft
UX Design: Mike Brand
Copywriting: Colleen Clark
PM: Ayshaw Khan
PgM: Drew Camens
Marketing: Olivia Nicholls, Islam Mukozhev, Shannon Melton
Engineers: Tameen Khan, Smita Rai, Joel Graycar, Kumar Chippala, Jordan Minatogawa, Kevin Chang, Kevin Zhou, Rithwik Pattikonda.